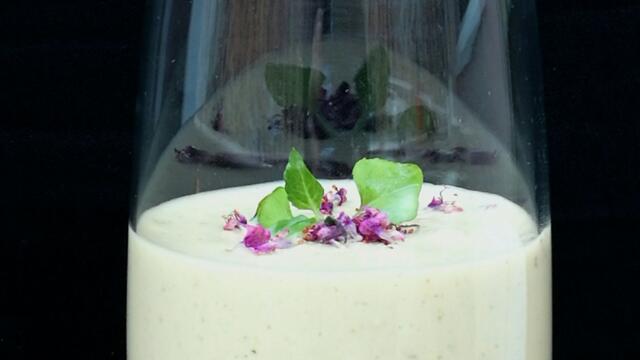 Banana Smoothie with Sechuan Cress
Peanut butter and banana smoothie with Sechuan Cress and Zallotti Blossom.
Ingredients
(For 5 small to medium smoothies)
2 banana's 
250ml almond milk
100g plain yoghurt 
2 punnets Sechuan Cress
60g smooth peanut butter 
30g golden syrup 
1/10 punnet Zallotti Blossom 
Method
Blend all together with one punnet and a half of Sechuan cress.
Pour into glasses and add a few flowers of Zallotti blossom and a few leaves of Sechuan Cress.
Serve.
Recipe: Franck Pontais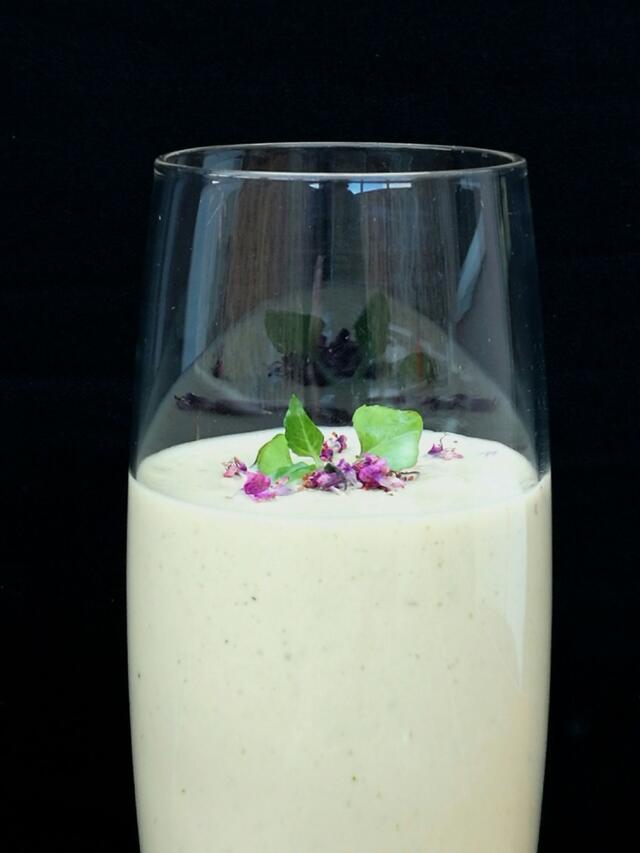 Related recipes
Gastronomical masterpieces
Related products
Say yes to the cress