Ingredients
680g whole milk, 3.5%
110g cream, 35%
37g skimmed milk powder
130g of sugar
38g dextrose monohydrate
5g warm ice cream stabilizer
2 pcs Planifolia Black - Vanilla
Method
Heat up the milk to 50°C and add fresh vanilla, infuse for at least 60 minutes.
Remove the vanilla sticks from the milk and add the cream, reheat to 40°C.
Mix all dry ingredients and add to milk.
Pasteurize the whole mix at 85°C and then cool down to 4°C.
Let the mix ripen for at least 6 hours, then turn to ice cream.
Recipe: Hidde de Brabander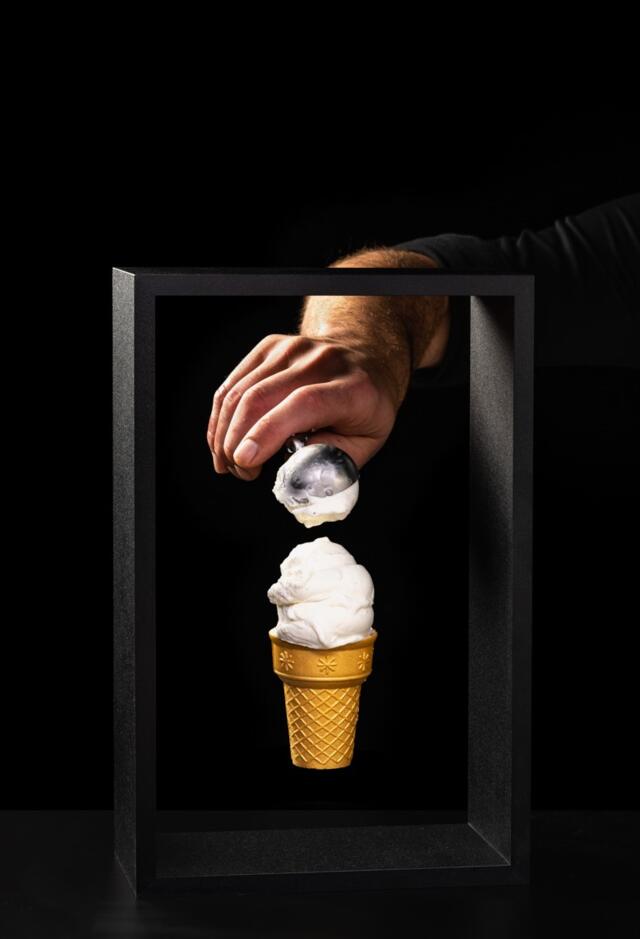 Related recipes
Gastronomical masterpieces
Related products
Say yes to the cress