Ingredients
4 lobster tails
coarse sea salt
Pickled radish:
50 grams of radish
2 purple Shiso leaves
100 ml of vinegar
5g of sugar salt
Pickled Cherries:
100 ml of vinegar
2 branches of Zallotti Blossom
50 ml of sugar water
½ URB Berlin
25 ml of beetroot juice
25 ml of soy sauce
sweet and sour onion
Garnish:
Shiso Purple Cress
Scarlet Cress
1 sprig of Zallotti Blossom (flowers)
Method
Cook the lobster to the right degree.
Cut the radish into thin, long slices, vacuum pack and brew twice.
Add Zallotti Blossom sprigs to the vinegar and heat to 100°C, then add sugar water, beetroot juice, URB Berlin, cherry halves without seeds and leave to cool.
Peel the onions, cut them in half and marinate.
Place the radish on a plate, fry the lobster tail in a bit of butter and oil and place it on top of the radish.
Sprinkle with coarse sea salt and finish the dish with the remaining ingredients.
Serve that dish from URB Shanghai that matches the dish, blends and flavors.
Recipe: Eric Miete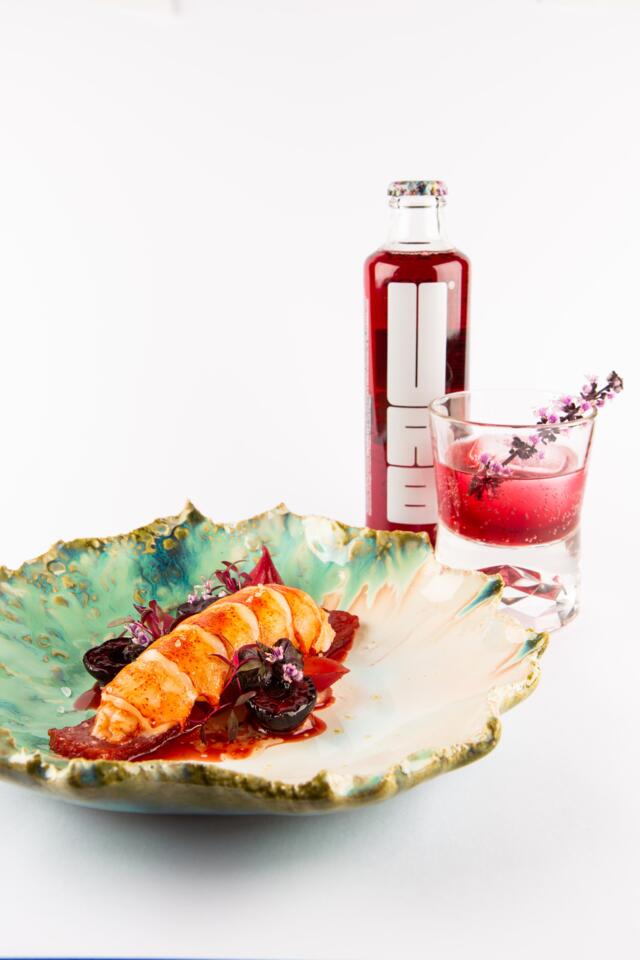 Related recipes
Gastronomical masterpieces
Related products
Say yes to the cress